Last Thursday, Proton launched the new revision of Satria Neo R3 here in Malaysia. This model is an enhanced model of the Satria Neo CPS. It now comes enhanced with exclusive R3 body kit and accessories pack.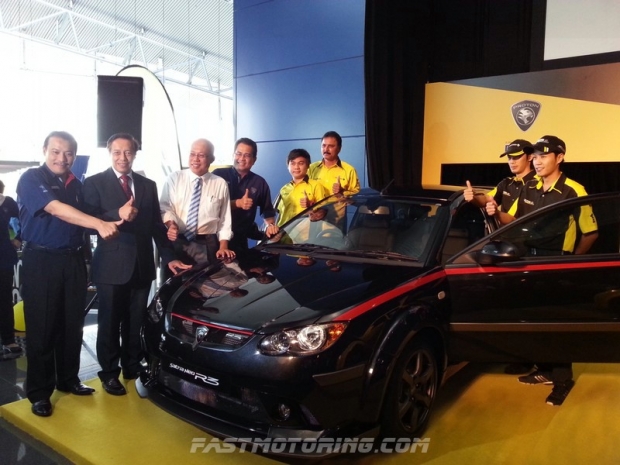 This newly revised Satria Neo R3 was officially launched by Proton's Executive Chairman – Dato' Sri Hj. Mohd Khamil Jamil at the Proton Centre of Excellence in a ceremony also attended by famous names in local and international rally motorsports such as Karamjit Singh, Kenneth Koh, Syafiq Ali and James Veerapan.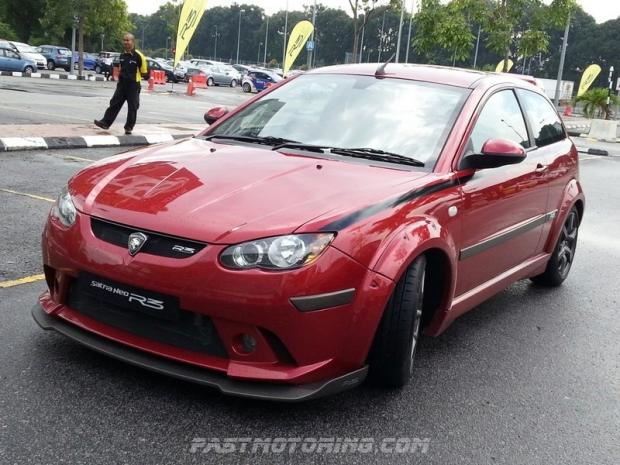 "The Satria Neo is one of Proton's most popular and iconic models. It has achieved numerous outstanding successes in the arena of motorsports. Its fantastic winning records are testament of its capability and its race track qualities are undeniable. With the introduction of the Satria Neo R3 today, we are offering to our customers, a tried and tested model that now comes fully equipped and with the added R3 kit and accessories for a fresher and clearly more distinctive sporty style. R3, also known as Race, Rally, Research, is PROTON's motorsports performance arm, very much similar to those used by other OEM's," said Dato' Sri Hj. Mohd Khamil.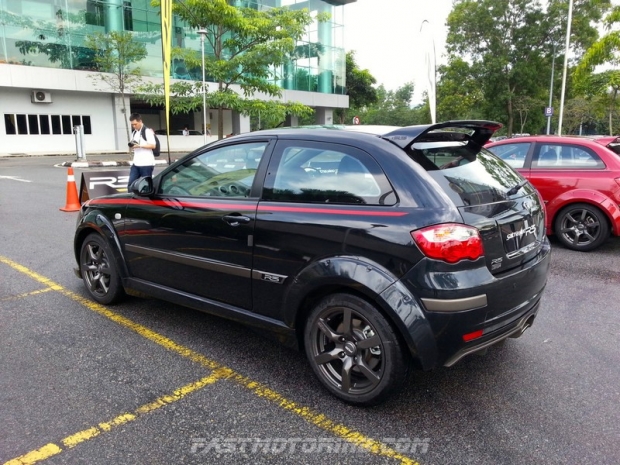 The pair of front seats of the Satria Neo R3 now come with better seat support. The interior of the car now comes with some Alcantara finishing and 2-din headunit with satellite navigation system. The car is fitted standard with a unique 16-inch R3 design alloy wheels wrapped with Continental MC5 195/50 R16 tyres.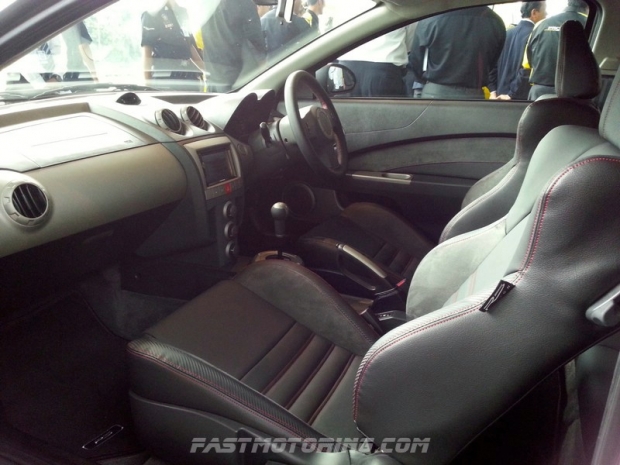 The Satria Neo R3 come with the same 1.6-liter CPS engine that outputs 125hp @ 6,500rpm with max torque of 150Nm @ 4,500rpm. Based on the technical specification, the acceleration from 0-100km/h for the manual variant takes 10.5 seconds, while the auto takes 12.9 seconds. Top speed is 190km/h for manual and 185km/h for auto. The weight of the Satria Neo R3 is 1,212kg for manual and 1,227kg for auto. The figures may not be convincing for some of you here. However, handling is the main picture for this car.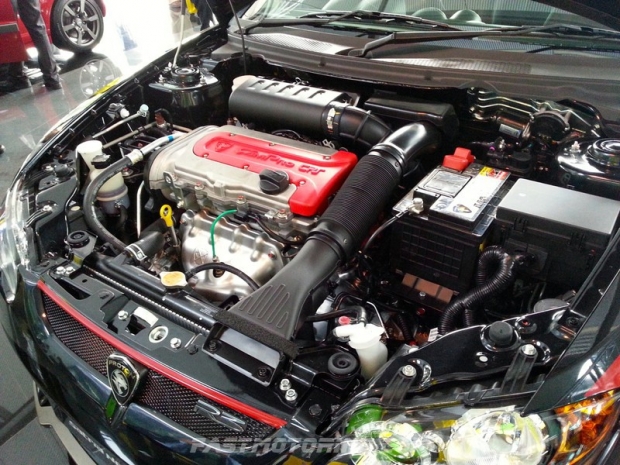 At the same time, Proton also offers special R3 packages and performance enhancements for existing Satria Neo owners.
As added promotion for new Satria Neo R3 buyers, the car will get free signature R3 side stripe and front grille stickers for bookings and registration made by 31 December 2012. In addition, Proton also offers a list of upgrades to the new Satria Neo R3 such as Lowered Spring Set, Full Exhaust System and Belt Accessory Drive are also available via the special R3 packages.
Proton Satria Neo R3 terbaru merupakan model yang dinaik taraf daripada model Proton Satria Neo CPS yang kini hadir dengan kit badan dan aksesori eksklusif daripada R3. Nantikan pelancaran Satria Neo R3 terbaru pada hari Khamis nanti.

Proton satria neo ini telah siap dipasang dengan sport rim R3 yang sesuai dengan neo. Rim ini bersaiz 16 inci. megikut maklumat yang saya dapat, bahagian enjin tidak menerima sebarang perubahan, ianya masih menggunakan eijin cps.

Bahagian luaran amat garang dan sesuai bagi remaja.
Sumber; lamankongsi.com
fastmotoring.com
.